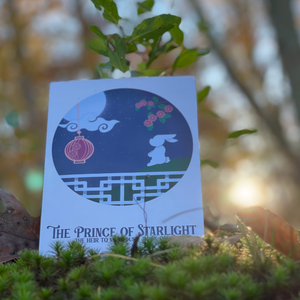 An outbreak of strange curses. A kingdom in chaos.

With the kingdom of Lunette's people in peril, their prince has one choice. Aided by his best friend and protector, knight Dame Ignacia, Prince Cricket—young, cheerful, and oft-times ridiculous—set out in search of answers.

Swords and opinions clash as Cricket and Ignacia work together to solve the mysteries that surround them. But they must set aside their differences to find the culprit before the perpetrator can launch their next attack on Lunette and plunge the kingdom into darkness.

A frolicking LGBTQ+ fantasy novel steeped in action, wit, and all of the corniness. Perfect for fans of Terry Pratchett's Discworld, Neil Gaiman's Stardust, and William Goldman's The Princess Bride.