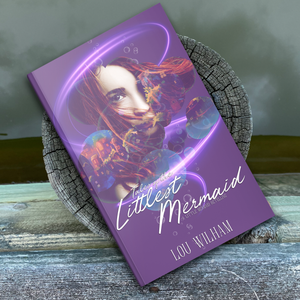 Words have power—some more than others.
For Roan, the littlest of Tynan's daughters, the word with the most power is freedom. Trapped behind the castle walls by a war she does not understand nor care about, all she has ever dreamed of is the freedom to see the world on land.
For Irsa, the Witch of the Deep, the word with the most power, is a name that she has forgotten. A name that she sacrificed for the magic to defeat the man who took from her everything that she has ever loved.
But vengeance and freedom come at a cost, and in the end, the question is, what are you willing to pay?
Tales of the Littlest Mermaid is a reimagining of the classic Little Mermaid full of mermaids, and undersea magic for fans of Tithe by Holly Black, and Wicked by Gregory Maguire.