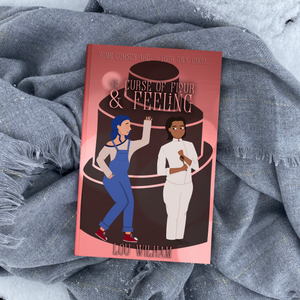 Sometimes you get exactly what you wish for. Sometimes it's not enough.

When Darcie lost her eomma she had but one wish, to see her mother's bakery succeed. Gwydion, newly resolved to give people exactly what they ask for, granted it.

But years later finds Gyeong's Bakery successful and Darcie more miserable than ever. And Gwydion… well, they've never taken defeat easily. So they cast another spell. A spell to make Darcie confront her emotions head-on.

Enter Hari, influencer extraordinaire, outgoing, bright, and determined to figure out what the cute baker's problem is.

Will Darcie finally find happiness or will her business suffer the consequences? And what does real success look like anyway?

Sometimes you get what you ask for, but it's not what you need.
A story for lovers of fine fairy tales such as Rainbow Rowell's Cary On, Ashley Poston's The Princess and the Fangirl, and Casey McQuiston's Red, White & Royal Blue.