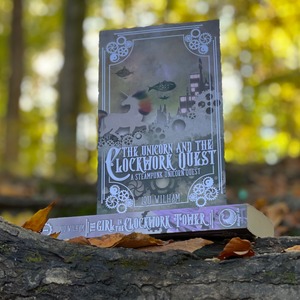 A tale of espionage, unicorns, and love lost.
Welcome to Daiwynn where magic is dangerous, but hope is more dangerous still.
Agnes has lost count of the years he's been a double agent for the Uprising. Between the constant lies and deceptions there isn't much left of the unicorn he was in his youth.
But when the one thing he holds dear—the one person—is captured by MOTHER, and tortured for information, Agnes must make a choice. Does he come out of the shadows and turn himself over to MOTHER to protect Sully? Or does he continue to play the game?
Sullivan, the always smiling kelpie, has been around long enough to know sometimes there are no good choices, and that he would do anything to save Agnes from the chains that bind him to MOTHER. Including going against the Uprising.
To save Agnes, Sully will have to convince Agnes that he needs saving, survive a little torture, and bust out of one of MOTHER's labor camps. What could possibly go wrong?
It's death or freedom for them, and in the end there was only ever one choice.
The unique characters, witty dialogue, and fantasy-meets-steampunk world make this fresh take on classic fairy tales a must read for fans of Marissa Meyer's Lunar Chronicles, and Gail Carriger's Parasol Protectorate series.